A relaxed and friendly atmosphere, a sense of security, plenty of privacy, and excellent connections to the center of Prague.
Available apartments
The Na Pramenech apartment house is located in an emerging neighborhood on the border of Čakovice, Letňany, and Ďáblice. It's an addition to the recently completed residential complex of townhouses and is built in the same simple, yet elegant style. This boutique residential project consists of only 15 apartments with practical layouts ranging from studios to two-bedrooms. Appealing to a wide spectrum of potential buyers, they offer an opportunity to live in a quiet place close to nature, but with all of the comforts of urban amenities close at hand.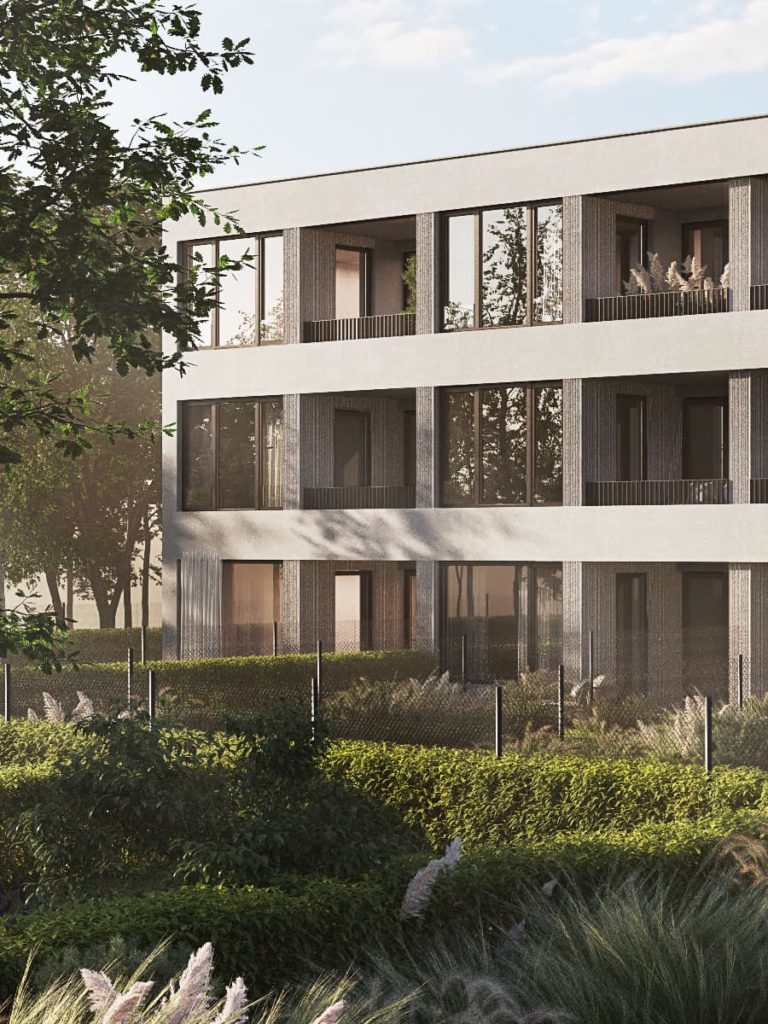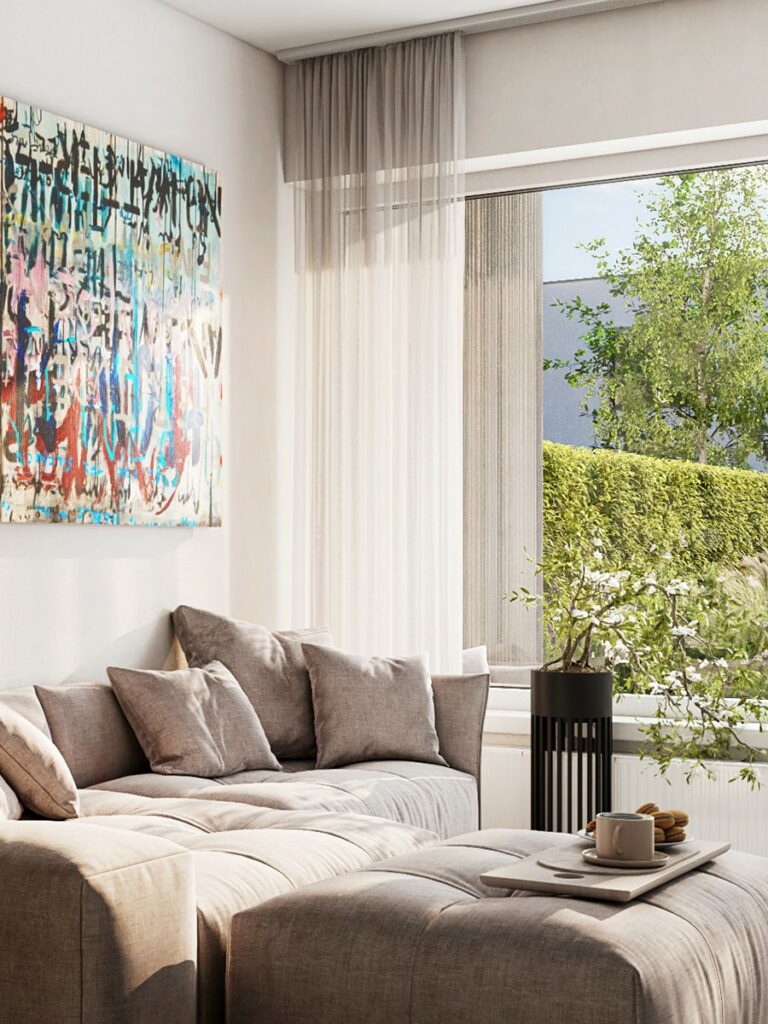 Among the many advantages of the Na Pramenech residential project is the excellent selection of civic amenities—several shopping centers, smaller shops, endless sports opportunities, excellent access to the city center, and natural green spaces to discover.